MEETINGS
Beaver and Cub programmes are now available in the Programme post on the right hand side of this page.
ALL– all Beaver, Cubs and Scouts should bring with them to a waterproof coat with hood that fits them and suitable shoes as the programmes do not stop due to bad weather. NO JEANS. They should also bring with them any medications they may need e.g. inhalers, these should be in a named bag and the leader informed.
Be prepared for your child to be refused attendance at a meeting if they are not suitably dressed.

Welcome to the website for 1st Woodend Scout Group (Fury's Own)The Group is based in Cromhall, a small village just off the M5 between Gloucester and Bristol. Although the majority of our members live in Cromhall or Charfield, many travel in from the numerous surrounding villages.
Scouting teaches young people about the world they live in and encourages them to play a more active part in it. Through Scouting they try new activities, often outdoors, and learn about themselves and others.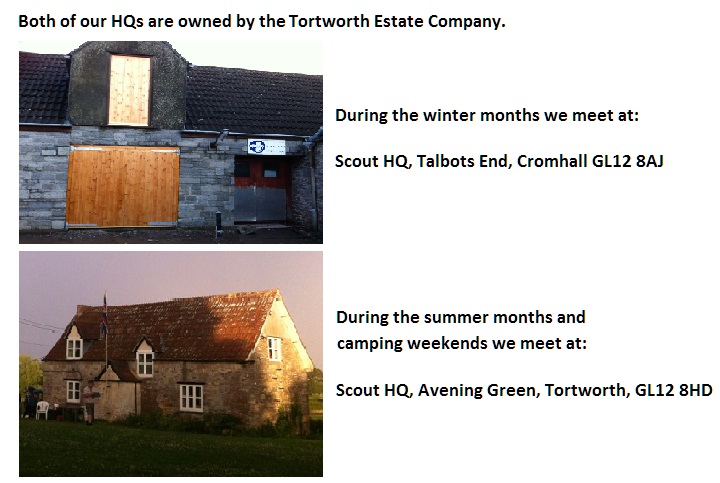 All enquires to 1stwoodendscouts@gmail.com
This site uses cookies to store information on your computer. By using our site you accept the terms of our Cookie Policy.