IMPORTANT MESSAGE FOR ALL 1ST WOODEND PARENTS AND CARERS
Following the leaders meeting on Sunday 30/08/20, all the leaders have confirmed their wish to recommence face to face scouting. The current position by the Scout Association is that we can meet outdoors only, with a max group size of 15 inc both young people and adults. This position may change over the coming weeks. To that end we are looking to start our plans for reopening which will need to be approved by both our executive committee and the District Commissioner . However with schools only just going back and being unsure how this will impact on the number of Covid 19 cases and the potential levels of self isolation, we have agreed the plan for restarting after the October half term. This approach will also hopefully link to the Scout Associations possible decision for meetings to take place inside our Scout HQ plus the possibility of an increase in numbers.
We will look to send out regular updates on our progress and would like to thank you for your patience and continued support with 1st Woodend Scout Group.
Yours in Scouting Peter Carnegie (GSL)
Welcome to the website for 1st Woodend Scout Group (Fury's Own)The Group is based in Cromhall, a small village just off the M5 between Gloucester and Bristol. Although the majority of our members live in Cromhall or Charfield, many travel in from the numerous surrounding villages.
Scouting teaches young people about the world they live in and encourages them to play a more active part in it. Through Scouting they try new activities, often outdoors, and learn about themselves and others.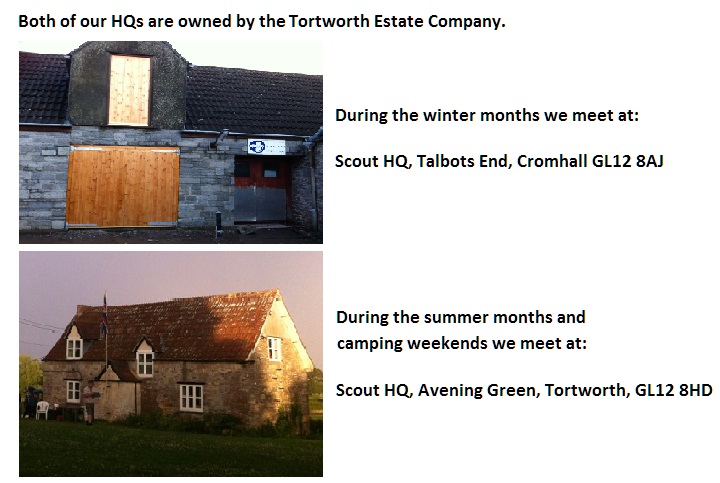 All enquires to 1stwoodendscouts@gmail.com
This site uses cookies to store information on your computer. By using our site you accept the terms of our Cookie Policy.